Song of the Day: That Don't Impress Me Much
Today's song is That Don't Impress Me Much by Haim.
This is a cover from the 1997 original pop-country hit by Shania Twain.
I prefer the modern styling of this one.
You also get some interesting harmonies between the sisters (who are such an excellent group).

Now don't get me wrong, yeah, I think you're alright.
But that won't keep me warm in the middle of the night.

The over-exposed baseline right off the bat sets the tone for this rendition. It's excellent.

I've shared music by Haim before.
What can I say?
I enjoy their work (even covers).
This track is mellow, smooth, and a lot less overbearing (compared to the vibrancy of the original).
I like the tone of this one more.
It gives this 'grounded' feel to it that comes across as more substantial.
A bit odd for an alt/indie version to have heavier storytelling than a country song, but here we are.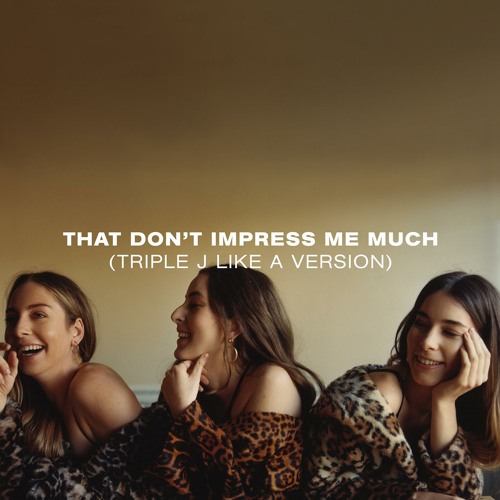 ______________________
Click here for the full YouTube playlist (of all of the song's I've talked about).
I've talked about hundreds of them, so you're bound to find something entertaining.