Song of the Day: Don't Be
Today's song is Don't Be by Godspeed.
That hook? Brilliant. Simple as that.
A warbled, connection that rubber-bands between smooth funk and hard electronica.
Don't get me confused, this is still pop.

I've been jamming to this track for a while now.
That progression is excellent. I enjoy how it builds upon itself.
A ton of Madeon elements that I'm certain served as inspiration.
This time will I ignore all of my emotions?
Something I need's got a lot more than the notion

The song seems to be a bit of a one-off. The band hasn't released anything in over a year.

They've only made a few singles.
That said, I'd definitely be interested in hearing more from them.
I'm linking their Soundcloud, just in case they decide to release anything else.
Who knows? Maybe they'll top this.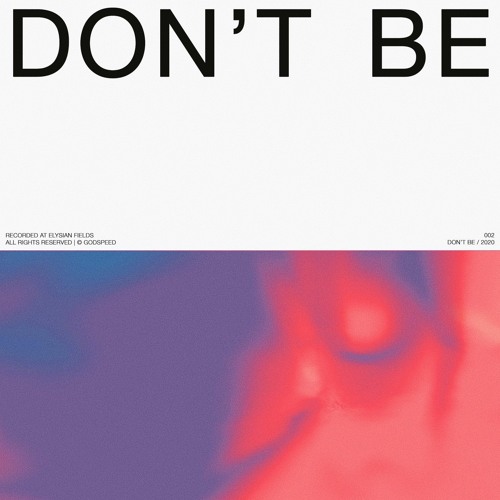 ______________________
Click here for the full YouTube playlist (of all of the song's I've talked about).
I've talked about hundreds of them, so you're bound to find something entertaining.